Introduction
Webcam/Screen Video Capture Free is pretty straight-forward video capture software application which does exactly what it says. It helps capture video from a webcam, digital camera, USB cameras, PCI capture card, or video input device (e.g., VHS recorder) and so on. Download Webcam/Screen Video Capture Free to have more video fun with your webcam and other devices.
---
Step 1. Choose Webcam & Set the Output Video
Click "Device" to choose the camera connected with your computer from "Video Source" dropdown list. Output video size and subtype can be specified separately or chose their combination from "Video Format". Other settings can also be adjusted.
Video Control – flip video vertically or horizontally. You can also check "External trigger" or "Emulate trigger" if needed.
Special Controls – click the arrows to specify the pan/tilt. If you don't want to change some arrows, check them off.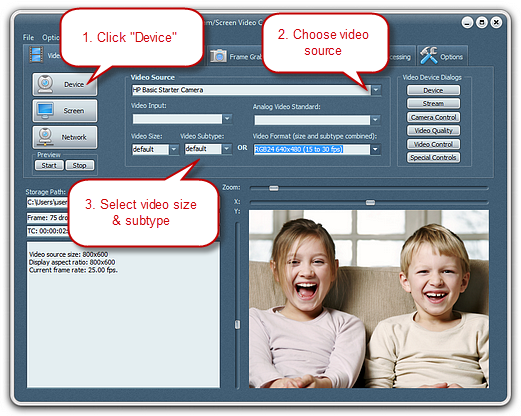 ---
Step 2. Specify Recording Settings & Start Recording
Click "Recording" tab. If you want to record video with audio, check "Audio Recording" and choose the audio quality from its dropdown list. The recording format and codecs can also be easily chose and set.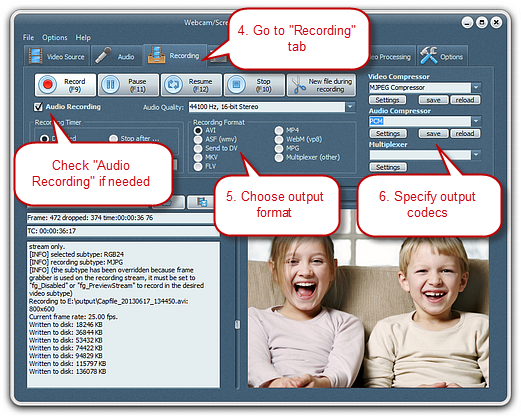 You can select output folder or directly open it after recording. When everything is ready, click "Record" or press F9 to start recording. You can also pause, resume, and stop the recording.