Introduction
Webcam/Screen Video Capture Free is a new generation web video recording program. Its superior technology lets you easily record streaming video from all video websites. This free streaming video recorder can capture all your favorite films, TV shows, live sports, video blogs, and music videos that are playing on your media player or web-browser for enjoyment on your portable devices at your convenience. Download Webcam/Screen Video Capture Free to capture streaming video.
---
Step 1. Choose the Recording Region
Go to a streaming video website that you want to use to record a video file. Type in a keyword or a video file name to search. When the Web page loads on your browser, click the "Pause" button if the video automatically starts playing.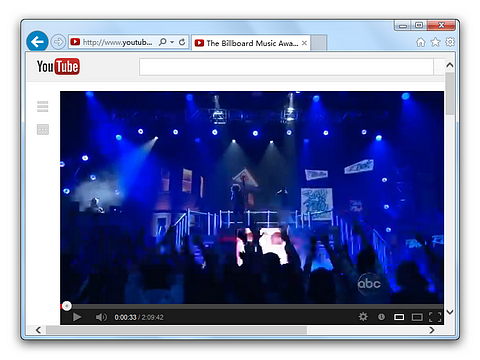 Return to the video capturing software tool and click "Screen"and you'll see a preview window in full screen mode. If you want to record some special part of the screen, move the"Zoom" slider to zoom in/out, move the slider horizontally or vertically on the x/y-axis bar to select the recording region and click "OK" to confirm it. If you don't want the cursor included, uncheck "With Cursor". Enter the number of the needed monitor if there are more monitors connected with your computer.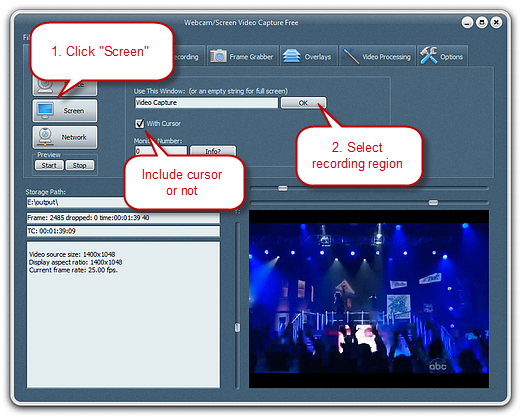 ---
Step 2. Specify Recording Settings & Start Recording
Click "Recording" tab. If you want to record video with audio, check "Audio Recording" and choose the audio quality from its dropdown list. The recording format and codecs can also be easily chose and set.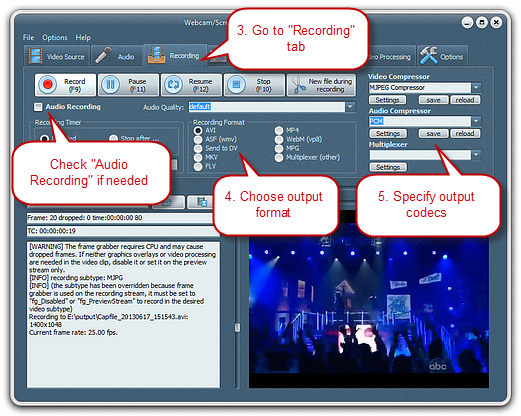 You can select output folder or directly open it after recording. When everything is ready, click
"Record"
or
press F9
to start recording. You can also pause, resume, and stop the recording.