Tutorial - How to Rotate Video?
Introduction
Webcam/Screen Video Capture Free allows to rotate the recording to bring the action to put a new angle in 90, 180, 270 degrees and mirror the recording among 0, 90, 180, 270 and custom mirror & custom angle as well as flip the recording from left to right, or from top to bottom. Download Webcam/Screen Video Capture Free to rotate the recording.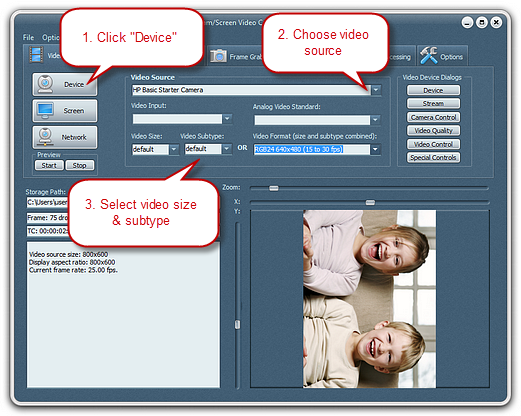 Step 1. Choose Recording Video Source & Set the Output Video
Choose the video source
and specify its related settings.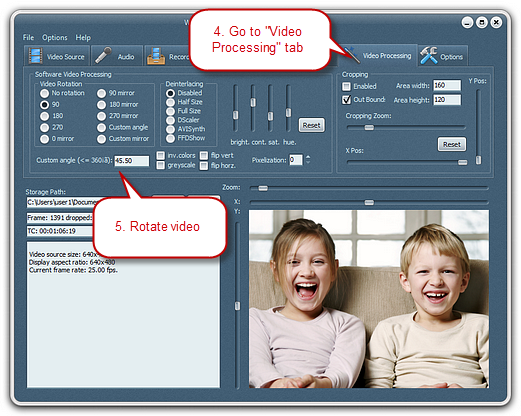 Step 2. Rotate Video
Click
"Video Processing"
. You can
rotate the video
in 90/180/270 degrees and more. You can also set the
"Custom angle"
or
"Custom mirror"
. You can
flip the video
vertically/horizontally. You'll see your video is oriented properly according to your settings.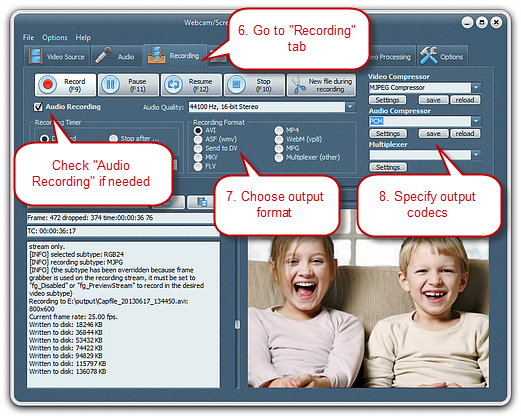 Step 3. Specify Recording Settings & Start Recording
Click
"Recording"
tab. If you want to record video with audio, check
"Audio Recording"
and
choose the audio quality
from its dropdown list. The recording format and codecs can also be easily chose and set.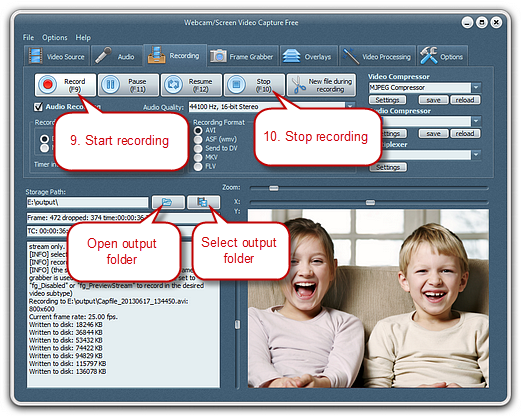 You can select output folder or directly open it after recording. When everything is ready, click
"Record"
or
press F9
to start recording. You can also pause, resume, and stop the recording.